I'm usually one of the last people to hop on the bandwagon and in this case, I'm seriously regretting it!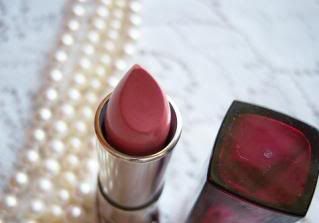 I
♥♥♥
Pink Please from Maybelline's Color Sensational range to bits! This wearable pale pink lipstick is so creamy, smooth and easy to apply. It has pretty good colour payoff - I can achieve full coverage with two layers. This is a remarkable feat as I have pigmented lips.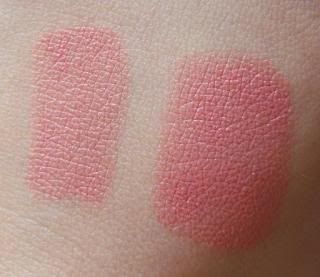 Without flash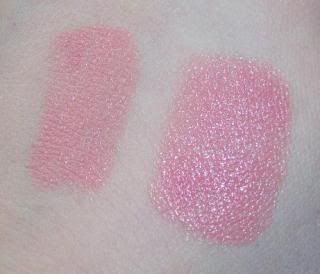 With flash
One light swipe on the left and five on the right
It has a sweet play-doh scent, but I can't smell or taste it when on my lips. It also feels really comfortable on. I plan to get a couple of back ups (yes I heart it a lot!!!) and some other shades - Born With It, Warm Me Up etc..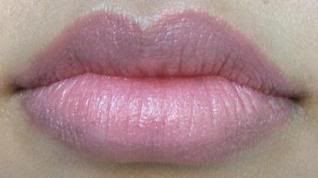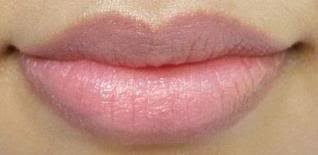 Don't ask me why I can look so cool in one picture and warm in the other. It boggles my mind too o.O~ They were both taken under natural light.
Pink Please doesn't last long on me though =[ Anyone else experienced the same problem?
Do check
this entry
out if you'd like to see a swatch of Warm Me Up alongside Pink Please ^^